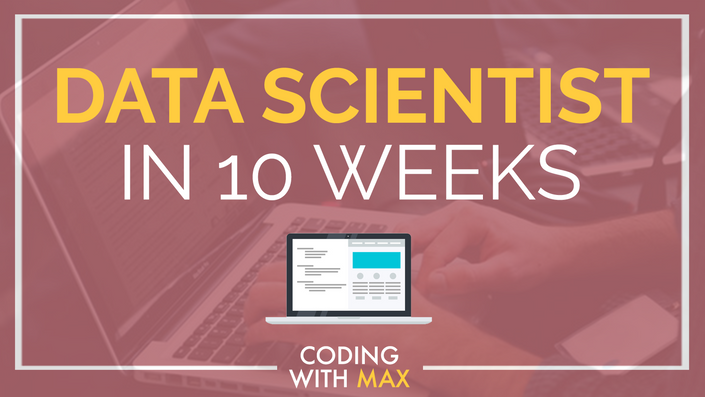 Data Scientist in 10 Weeks
In this course, we learn Data Science by building a fun interactive game with Python, creating unique visualizations, and analyzing practical, real life data.
Enroll in Course
Data Science skills are very in-demand, but knowing which skills to have and how to learn them can be quite the challenge.
You may just be starting out and already feeling overwhelmed with where to start, especially because everything you're finding seems confusing and unstructured.
Maybe you've even tried teaching yourself some Data Science through Youtube and random blogs posts, but you haven't come as far as you would've liked.
What's going wrong?
It seems like everyone wants to hire a Data Scientist, and yet, when you look at the requirements on job listings, you still feel like all of these jobs are so far out of your reach.
There seems to be an endless list of requirements to qualify for a full-time data scientist role.
Even if you did manage to learn all of these skills, you may still lack the required experience and practice on real data projects.


I know exactly how that feels - I've been there, I spent 5 years:
Figuring out which skills I actually needed to land Data Science roles,

honing my Data Science skills and strategies properly, and

gathering enough experience to be able to answer any and every question an interviewer could throw my way

and now... I'm working as a full-time Data Scientist.
I tackle new Data Science problems everyday in my role, and continuously get messages from recruiters because I've finally developed all the skills that professional Data Science roles require.

Picture being able to…

… Automate your work to create analyses and visualizations with the single click of button
… Create amazing visualizations, being able to clearly and effectively analyze and communicate what the data is showing
… Perform out-of-this-world analysis, knowing what to look for and how to look for it, and deliver valuable, actionable insights to stakeholders
… Grab data from anywhere on the internet and getting insights that others just don't have access to
So what's keeping you?
These skills are easily attainable when taught in an efficient and structured way with the help of practical and real-life data problems for you to master your skills with.
Over the last 5 years I've seen precisely why Data Science skills are so in-demand and why everyone (everyone) wants a Data Scientist on their team.
Let me show you through an example of why this is, and relate this to why having Data Science skills so significantly benefit you and your career.
Let's take an Average Joe at an office job.
These are his skill sets, and the skill sets of all of his coworkers:
Microsoft Office

Knowledge of sales

Has experience giving presentations and with public speaking
Joe's average day looks like this:
8:55: He gets into work
9:15: He has a meeting with the team - they have a client they want to get hired by, and it's Joe's job to create the sales presentation deck
10:30: Joe spends hours browsing the company's online presences and reports to see what their values are; he finds figures and numbers in online articles that give relevant estimates for Joe to add into the sales deck
17:00: He fills the presentation with what their team can do for them, and why they would benefit hiring the team Joe is on.
The problem with Joe is not that he's unskilled, but rather that the sales deck that he'll create will look just like those submitted to the same client from other teams.
It doesn't stand out, and there's nothing special about it.
Why? Because Joe is limited by what he is able to do, the data that he has access to, and the amount of analysis he is able to manually run and output by himself.
Imagine instead, Joe could utilize the powers of programming and data science to do the following...
☁️ Automatically pull data on their clients' social accounts and compare them to their competitors

📊 Generate reports on what months their desired client's website got a lot of traffic, and see if he can find connections to anything obvious that they did
📈 Analyze the results and create some clean and straightforward visualizations to help illustrate what he found
📌 Present a sales deck that includes personalized analysis and an actionable plan of exactly how Joe's team will benefit them; all of this backed by concrete data and thorough analyses done by Joe
Joe's slide deck is now top of the pile.
But notice: the new and improved Joe didn't ignore or forget his previous skills, he just does it better and faster now, using data to back up his claims and drive new strategies, making him far more valuable and useful for producing quality, valuable and solid recommendations.



---
If I could summarize the benefits of having Data Science skills in one sentence, it would be like this:
Data Science skills help you do more and help you do it better.

---

If Joe now has to create another sales deck next week for a new client, all he has to do is...

☁️ Grab new data

▶️ Click run on his program to perform the same analysis process that he did last week
Not only is Joe doing a better job than his competitors, providing more value through his newfound skills, but he's also made his life easier by automating his work.
"How can I learn how to do this?"

That's the first question that I asked myself after I found out about the mysterious concept of "Data Science".
But... I ran into 2 problems.
Problem #1: I tried teaching myself the different strategies, concepts, methods using free online resources - it worked, yes.
But... it was also so time-consuming... and it was stressful because nobody gave me an easy, simple path to learning everything I needed to.
Everyone gave me bits and pieces of a huge Data Science puzzle that took me years to piece together on my own.
Problem #2: I tried to practice using exercises I found online, but the problems were too simplified.
They weren't realistic for what a Data Scientist actually has to do in their job.
So?
For this course, I created a simple, straight-forward 10 week program that takes a total beginner to a data scientist in the shortest amount of time possible, learning everything that you would need for a professional data science job.
I created exercises that become increasingly challenging and are completely realistic to prepare you for the work that you'd actually have to do at a real Data Scientist role.
And yes, you can definitely try to learn all of this yourself. That's what I did, but it took me 5 years to get here.
Alternatively... you could instead commit to 10 weeks of learning exactly what you need, without wasting time googling or worrying about not covering all the right techniques to land a data science role.
P.S. Did I mention your commitment would be less than 5 hours per week?
Say hello to Data Scientist in 10 Weeks.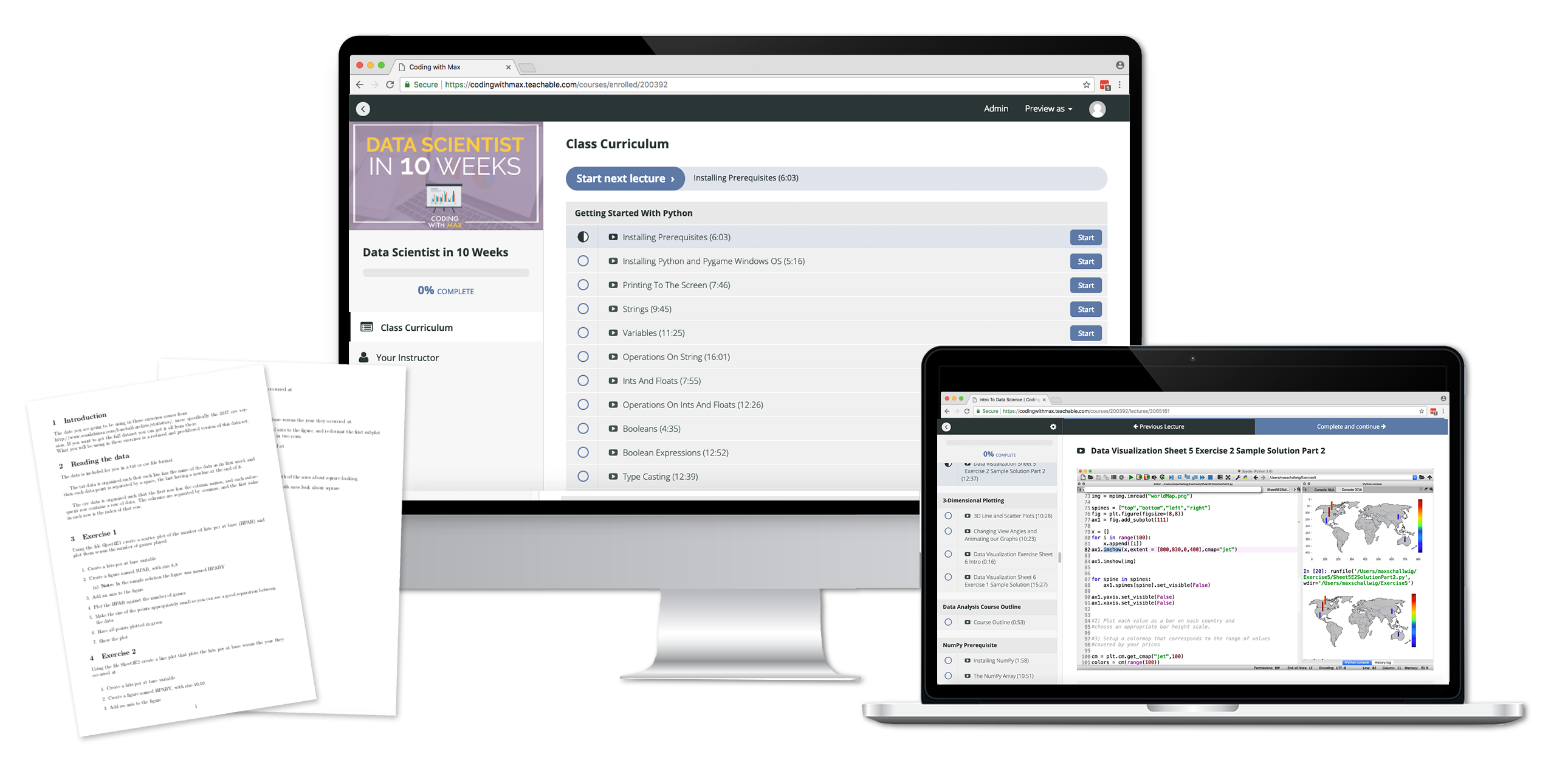 Data Scientist in 10 Weeks combines interactive lectures and hands-on exercises to teach you all of the Data Science skills you need to help you
become a successful Data Scientist.
I created Data Scientist in 10 Weeks because I understand how long it takes to learn Data Science correctly, and I honestly think everyone can benefit from having Data Science skills.
When I first started 5 years ago, this is what my internet browser looked like on a regular basis:


I went through every blog and every Youtube video trying to find out what I needed to learn to become a Data Scientist, and then I tried to teach myself.

I spent a LOT of time watching videos that taught me nothing, reading different blog posts that just repeated the same basic content. Wasting all that time trying to find the right resources and never learning anything useful.

Ultimately, I just started doing my own projects. I googled every little problem I came across - and trust me, there were many - and progress was slow, but at least there was progress.
After almost 3 years of practice I finally pieced together enough knowledge and had learnt enough to qualify myself for Data Science positions.
Once I got my first job, I started learning even more, because of all of my practical, real data science projects.
The point I'm making is:
I understand how difficult it is to learn Data Science, and how most of the content out there is just a repeat of the same, simple, basic information.
Data Scientist in 10 Weeks is based on the journey I went through, providing all the information you'll need to start qualifying for Data Science positions.
It's organized in a way that's easy to follow and includes a lot of practical exercises with sample solutions, that become increasingly challenging, so that you're actually solving problems that Data Scientists do every day.
Who is this course for?

| COLLEGE GRAD | EMPLOYEE | FOUNDER |
| --- | --- | --- |
| You've graduated but you're unsure how to keep going now. You've got your degree but reading through the descriptions and requirements of the jobs or internships you're interested in, you feel like you're not qualified for any of this. How are you supposed to get practical experience? After completing Data Scientist in 10 Weeks you can meet those requirements, so why not spend the summer after graduation becoming qualified for the job you want to start in the fall? | You enjoy what you're doing and you're good at your job, but it's difficult to set yourself apart. You've gathered up valuable experience and have had some great projects, yet you still find it difficult to show your boss that you're better than your coworkers and that you deserve that promotion, since your coworkers have also been working hard. Data Science skills won't put you an edge above your coworkers, they'll catapult you ahead. It only takes 10 weeks to make yourself stand out, and you can start applying what you've learnt as early as Week 1 after starting the course. | You've got your own thing going, great job! You want to be able to better use and understand your data though. You don't really get which campaigns are the most successful and you can't follow your user journey. Data Science skills help you find and plug the leaks in your business, and point out which parts of your product/service are great and which parts need improvements. |
Data Scientist in 10 Weeks has everything you need. Stop worrying about researching or coming up with your own exercises, I've done all of that for you. All you need to do now is put in the time, learn, and practice.
Here's everything you can expect to learn in Data Scientist in 10 Weeks:
1. Python
Learn how to program, starting from zero prior experience

Build a complex and interactive game

The programming skills to let you automate your work

The programming requirements to manage, process, analyze, and visualize data using Python

Techniques on how to debug and mistakes to watch out for


2. Data Visualizations
How to make many different types of visualizations

How to customize your graphs to make them look better and display information clearly

How to make heatmaps and animations of your visualizations

Exercise sheets with sample solutions for you to practice what you've learnt and to check your results with how I would solve the same problem

Tips on good practices to have to make great, informative visualizations


3. Data Analysis
How to handle data with Python

Analytical techniques and tools so that you can analyze your data in whatever way you want to

Exercise sheets with simulated real world data so that you can solve practical tasks that are relevant to the professional world

Sample solutions so that you can check your work and understand how I approach the same problem

Tips on how to approach Data Science problems and how to best solve them


Plus: BONUS Material
How to interact with an SQL database using Python

Grabbing data from all sorts of website and creating and automating your own web crawlers

What is an API and how to use them

Interacting with a social media API to get social media data and gaining actionable insights from them
Learning how to get data from anywhere on the internet so that you can get the data for the projects that you're interested in
Still curious about what we'll cover?
Feel free to browse through the full course curriculum to see everything that you'll learn.👇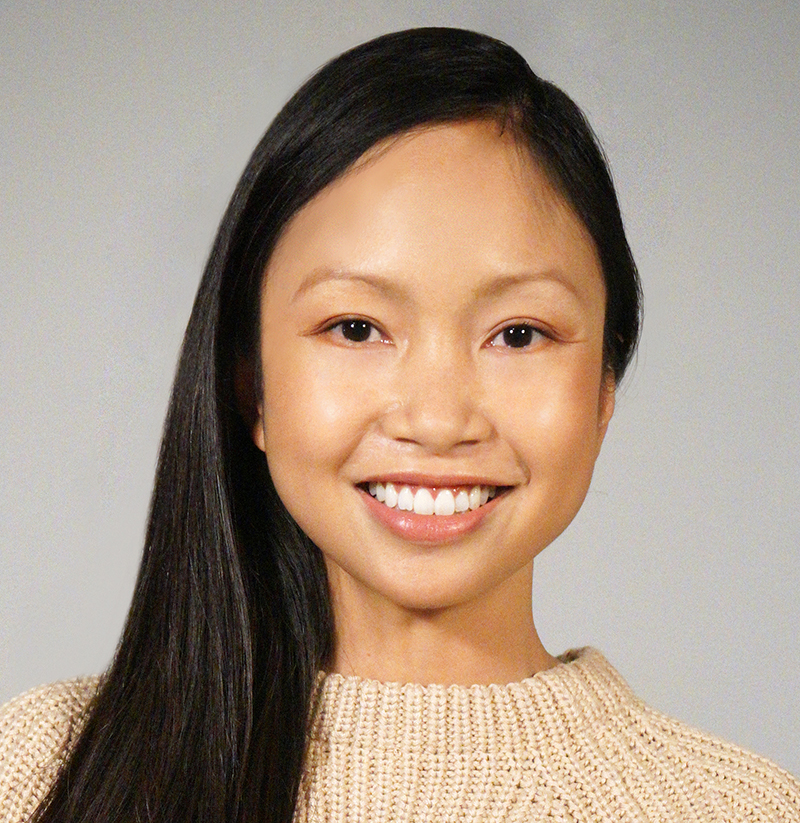 "This course has really helped me understand the fundamentals of programming while making it fun. Max's method combines theory with practical application, putting into place a much more visual goal. Making the game made it so much more dynamic and easier to understand. It's perfect for beginners, not only does it explain things well but it also gets you interested in the field."
- Gretelle, Web Development Student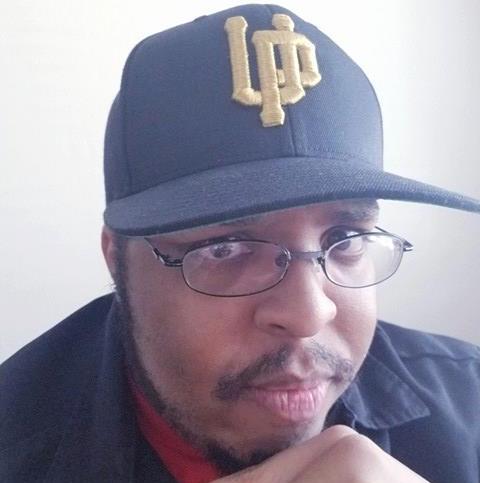 "I think this course is amazing! Max is very clear and easy to understand. Max clearly explains all concepts and makes you forget you're a beginner. I started this course with barely any knowledge of Python, but by the end I learned so many great things, I feel confident about my abilities. I took a few free courses online to try to learn Python but they only ever teach the bare minimums and don't teach you how to use what you just learned in a practical way. Max also teaches you how to troubleshoot and think like a programmer, which most free courses also neglect. I can definitely tell the difference between the free information and this course, I definitely recommend. Like anything, some bits can be a bit tough to grasp but if you put in the time and effort, you will succeed! I definitely look forward to more courses from Max!"
- Joshua, Product Specialist & Web Developer
A Data Scientist salary for an entry position can start as high as $95,000 and quickly sky-rockets well beyond $250,000 per year for more experienced positions.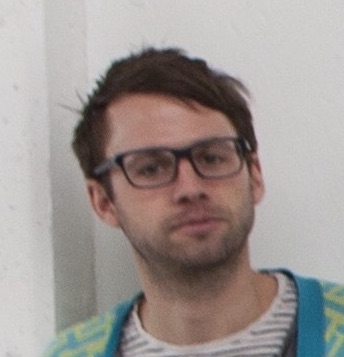 "I am an absolute beginner and did this course to get basic ideas of Python. This course was a great introduction into coding by starting off with basic functions which are then used to code an actual game. As a complete beginner, I found it a bit challenging at times, but Max's explanations and examples made it easy to follow and understand. Great course, thanks Max."
- Alexander, Designer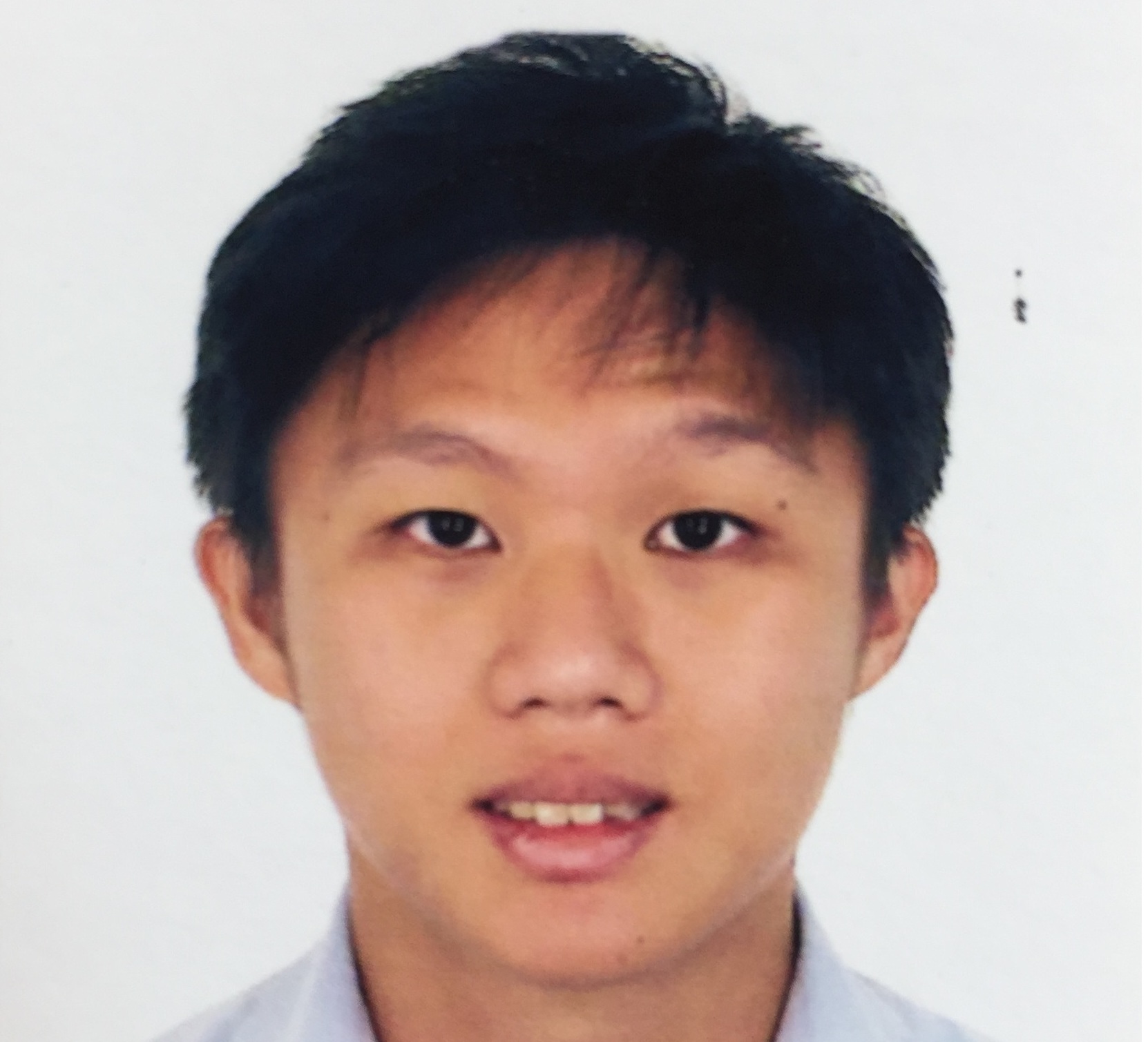 "Intensive course which allows learners to get up to speed with Python over a very short period of time (it was just days for me). I like Max's style of teaching with practical examples and also explaining his thought process and how to find mistakes during the actual writing of the code, which will be aplenty for beginners. I believe interested learners will benefit from this course and also recommend a consistent practice during and after the module to really improve their command of the Python language. Thank you, Max!"
- Shao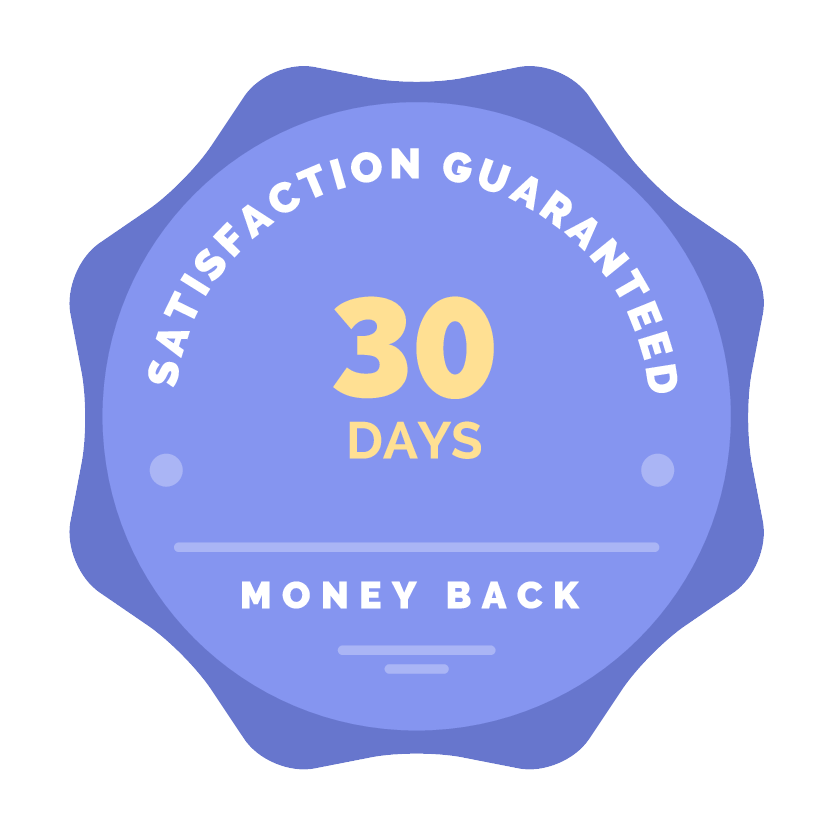 30-Day Money Back Guarantee
Data Scientist in 10 Weeks includes all the things I've had to learn over the past 5 years of becoming and working as a Data Scientist, and it's what I teach to more than 9,000 of my students across different platforms.
Because we are so confident in this course and its ability to turn you into a successful Data Scientist, this course offers a 30-Day Money Back Guarantee.
You probably still have a few doubts about committing to a full Data Science track...

I understand, with everything else going on in your life you feel like there are so many obstacles in your way.

It's 100% normal to be feeling this way when you're about to make a big decision that will change your life forever.
We all have that little voice in our head that doesn't like change, and it wants to keep things the way they are.
I've listed out some of the thoughts that voice may be whispering to you...


1. I don't have any prior experience.
That's okay! I don't assume any prior experience and will walk you through everything.



2. I'm already so busy with school/work.
Most people are. This course requires about 5 hours of time invested per week, which is 1 hour a day with free time on weekends.
Asking yourself: is it worth it to do a little bit of extra work for 10 weeks so that I can finally get to where I want to be?
Imagine, in 10 weeks you could be prepping your CV for a $100,000 Data Science role, analyzing data in ways that others can't, and automating your daily work tasks... or you could be in the same place you are today.



3. I need to be a math expert.
Absolutely not! Most of the math I use in my Data Science career, and even in my personal projects, is middle school to high school level at most!



4. Programming is too hard.
Programming only seems intimidating and hard because of those typical black screens and super fast-flowing code in action movies.
Darn you, Hollywood!
Programming is actually one of my favorite things to do in my own spare time - I get into a zen like flow when I program. Plus, being able to program gives you such an amazing superpower in your career and your personal life. (And not going to lie, it makes you seem and look pretty cool.)
5. Everyone else has a head start on me.
You'd be surprised! There is still a major gap between the supply and demand of data scientists in the job market, which means not enough people are data scientists yet to match the demand that's coming from companies and corporations.

So... if you start now, you could catapult yourself to the front of the pack, and YOU would be the one that has gotten the head start.
6. I can try to learn this myself for free.
Oh absolutely, you can! But it's difficult and time-consuming; it took me 5 years to get the Data Science skills I have today.
Aren't you sick of looking up video after video, blog post after blog post, trying to piece together the different lectures, lessons and teaching style into one coherent data science education?


You can learn everything you need in 10 weeks in an understandable and organized way. Don't make the mistake of using your valuable time trying to piece together bits of information.

Remember: the faster you learn these skills, the faster you can start qualifying for Data Science positions.
Your Instructor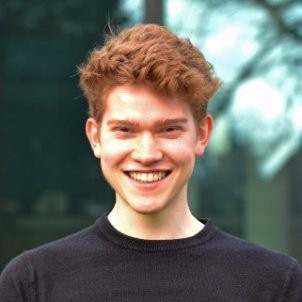 In June 2016, I graduated with a degree in Physics, but instead of delving into a life of research and the lab, I decided to explore other possible options for my life and career.
I found myself more and more drawn towards programming, data mining, data processing, and data analytics. So I decided to teach myself Python, C, C++, Machine Learning, Data Science, Web-Scrapping, APIs, and Data Mining.
Now, I work as a Data Scientist for an e-sports company (total dream job).
So, I thought I would turn the tables and teach you all the knowledge I've been able to gather to make you the ultimate programmer or data scientist.
I have over 9,000 students on various platforms learning programming and data science - join them and get started with your project!
Frequently Asked Questions
1. Who is this course for?
Beginners! It's for complete newbies to coding, Python, and anything Data Science. This course will take you from the simplest tasks like installing Python all the way through developing an extremely complex program, creating detailed visualizations, analyzing heaps of data, scrapping the web for data, and more (But don't worry - I'm there every step of the way)!
2. What if I am unhappy with the course?
We would never want you to be unhappy! If you are unsatisfied with your purchase, contact us in the first 30 days and we will give you a full refund.
3. When does the course start and finish?
The course starts now and never ends! It is a completely self-paced online course - you decide when you start and when you finish.
4. How long do I have access to the course?
How does lifetime access sound? After enrolling, you will have unlimited access to this course for as long as you like - across any and all devices you own.
5. Do I need to buy anything extra to following along with the course?
Absolutely not! All the programs that we're going to be using are free to download and install. This course is a one-time purchase that contains everything you need to become a Data Scientist.
6. How are the lessons taught?
Each lesson is an interactive video where I live code in front of you. I walk you through everything we do, and give you an explanation for every line we write. On top of that you get a TON of exercise sheets that let you practice everything you learnt in the last couple of lectures, and I've also made sample solutions for every exercise, so that you can see how I would solve each problem.
Want to know which skills will make you stand out?

After this course you'll...



... Be able to program in Python and automate your work

... Perform detailed and advanced analysis on data to get actionable insights

... Know which graphs are best used for different projects, and make beautiful visualizations

... Be able to gather data from all over the internet, so that nothing is out of your reach

... Know how to use an SQL database in Python to easily

... Know how to present your results in a clear way, so that others can understand your findings.

... Know how to solve everyday Data Science problems


So... I guess the only question left is:
Are you ready to become a Data Scientist?